Procedure coding for robotic surgery in Europe
MTRC has completed reimbursement report for robotic surgery in 11 EU countries.
Five the most common robotic surgical procedures are included into report:
Total prostatectomy for prostate cancer
Total nephrectomy for kidney cancer
Total hysterectomy for endometrial cancer
Anterior resection of rectum for rectal cancer
Nissen (total) fundoplication for gastro-esophageal reflux disease (GERD)
Report includes analysis of coding, reimbursement and policy considerations for surgery performed using open, laparoscopic and robotic-assisted access.
Procedure coding is one of the core elements of reimbursement framework for surgical procedure. It is required to eventually make a change in the reimbursement system.
Our analysis showed that specific procedure code is available only in about half of the studied countries, including Belgium, Denmark, England, Germany, Norway, Sweden and Switzerland. In Belgium, the code is only related to the prostatectomy. In other countries, code has a supplementary role and used in addition to the primary code for intervention (e.g. prostatectomy).
Specific procedure code for robot-assisted interventions does not exist in Austria, France, Italy and the Netherlands.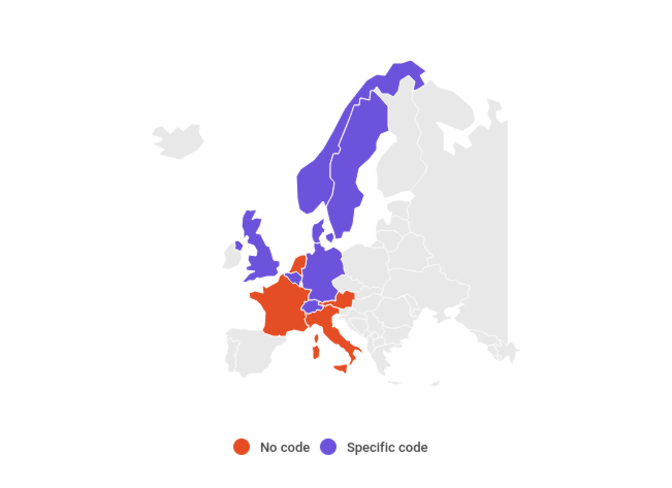 Purchase our 94-page reimbursement report for robotic surgery in Europe to get the full picture of coding, reimbursement and policy environment in Europe. The cost of license starts from €9,500. You can also order an extract from the report.
Subscribe to our biweekly newsletter not to miss important reimbursement information.