The reimbursement strategy answers the question of how reimbursement can be established or improved for medical technology.
The reimbursement strategy is always based on the results of a comprehensive reimbursement analysis (procedure coding, payment mechanism, tariffs, policy, and Health Technology Assessment considerations). 
Multiple situations may call for reimbursement strategy support, for example:
Technology is new and no coding and reimbursement are available
Coding and reimbursement are available, but the tariff is low and does not cover the cost of a device
Coding and reimbursement are available, and the tariff is sufficient, but there are restrictions on the target population for the procedure
The reimbursement strategy includes an understanding of the relevant pathways (including innovative payment schemes), stakeholders involved, the process, data and evidence requirements, timelines, and deadlines for applications. 
 
What is included in the scope?
MTRC is the leader in reimbursement analysis and strategy for medical technologies in Europe. We provide services to most major corporations, numerous small- and medium-sized enterprises, as well as other life sciences consulting companies. Over many years of practice, MTRC has developed a robust analytical and reporting methodology that answers all your key questions.
The typical scope of the reimbursement strategy project includes:
A clear outline of the market access problems on the market
Ultimate market access goal and key pathways
Ultimate (final) market access objective on the market

Coding and reimbursement, funding, HTA, and innovative payment pathways

Key steps in each process
Applicants, appraising bodies, decision-makers, and decision-influencers
Data and evidence requirements
Specifics of the submission template
Evidence requirements for the process
Deadlines for applications and timelines for each pathway
---
The pre-requisite for the majority of the strategy projects is the availability of good information about the current reimbursement situation for a procedure or device: procedure coding, payment mechanism, reimbursement tariffs, policy, and HTA considerations. MTRC provides a service of reimbursement analysis in 34 European countries.  
Technological coverage of our services
We provide services for major types of medical technologies:
Interventional procedures
Non-interventional procedures
In-Vitro diagnostics (IVD) tests
Our team has worked on hundreds of reimbursement/HEOR projects within different clinical and technological areas, including heart valve replacement, minimally invasive and open heart surgery, coronary, cerebral and peripheral stenting, coronary diagnostic and imaging techniques (fractional flow reserve, intravascular ultrasound), coronary, cerebral and peripheral vascular thrombectomy, implantable and extracorporeal ventricular assist devices, clinic- and home-based dialysis, extracorporeal membrane oxygenation, apheresis, obesity surgery, hernia and reconstruction surgery, tissue products and skin reconstruction surgery, negative wound pressure therapy and medical bandages, neurostimulators for different indications, cell therapy, rehabilitation devices, devices for minimally invasive and open spine surgery, embolization procedures, glucose monitoring, use of fusidial markers, radiotherapy, and endoscopy, amongst others.
Geography of our projects
MTRC is a provider of multi-country European projects. We have worked on the projects in 34 European countries
MTRC in numbers 
An extremely specialised boutique consultancy with a global impact
17
Regular clients from the top 30 med tech companies
36%
Of business comes from Small to Medium-sized Enterprises (SMEs)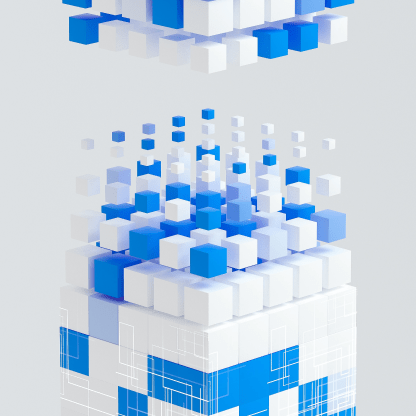 Our timelines support your timelines
The analysis is delivered timely to inform your business decisions.
The typical timelines in our proposal are four to five weeks long, depending on the workload of the team. We always deliver projects on time or ahead of schedule. 
It is also possible to expedite the project (subject to price adjustment) to mere days or one to two weeks. 
How does MTRC perform the analysis and ensure high quality of work?
In order to deliver analysis in multiple and very diverse EU markets, we employ a number of approaches:
We secure access to necessary coding/grouping software and documentation.
In many countries, the software for DRG analysis is only available at a significant cost or available only to hospital providers. We make sure that necessary tools are at our disposal for analysis
We developed know-how of reimbursement analysis in EU markets over many years of consulting practice. 
While there are certain general patterns of analysis, which are the same for any system, each country is unique, and a true understanding of the market comes only with the experience
We became a highly standardized organization to ensure the high quality of our work. 
We maintain Work Instructions in every country to train new analysts, checklists for daily work, necessary processes, and meetings to learn from mistakes and share knowledge within the organization. We are an ISO 9001:2015 certified organization (with the United Kingdom Accreditation Service, UKAS), which confirms the existence of well-structured processes of quality management
We stay up to date about developments in key markets through our unique paid subscription services Reimbursement and HTA Alerts
We are usually the first to learn about new developments, including procedure coding, payment mechanisms, policies, HTA landscape in general and in relation to individual technologies. We monitor more than 50 organizations every two weeks and more than 200 organizations annually to have a good understanding of all changes in the payment systems
All reports are reviewed by the Director
Being a small, boutique consultancy, we can ensure that our senior leadership expertise is available to every client