Health economics is an essential part of the value proposition for any medical technology, demonstrating whether technology is cost saving or cost effective for the healthcare system. 
At the start of every technology's life cycle, it is necessary to understand its economic value proposition, as this can drive the decision-making about its design or mode of use, necessary clinical studies and positioning towards the hospital and higher-level payers, as well as help to determine the appropriate pricing strategy.
Later, health economic data becomes an important part of the reimbursement process. Health economic data (from cost-effectiveness analysis and sometimes budget impact analysis) can be necessary for reimbursement processes in Belgium, England, France, Netherlands, Norway, and Switzerland. Health economic data is also important for negotiations with stakeholders in Germany and Italy.
Health economic evaluation of medical technologies brings many challenges: the complexity of costing of the index procedure, issues with the replacement of devices, costing for capital equipment, and incorporation of learning curve data, amongst others. The right approach to health economic analysis requires a lot of expertise in the field of medical devices and In-Vitro Diagnostics tests.
MTRC is one the leading European consultancies in the field of market access for medical technologies and IVD tests. We know how to apply our knowledge of the health economic requirements of different European stakeholders to the right design and methodology of the health economic analysis, help publish it or adapt it for use in reimbursement or health technology assessment applications.
Depending on your needs, MTRC can provide support with different types of models.
Early health economic models
These models are developed when limited clinical data (e.g., one to two case series studies) is available

The modelling approach is sound, but the selection of model inputs is less rigorous

These models are used to inform internal pricing decision, determine economic value proposition for technology (saving cost/cost-effective/not cost-effective), and initial engagement with payers and clinical stakeholders

The deliverables include a scientific internal report, a model in MS Excel, and a user guide

Early models are less expensive than comprehensive models

Early models usually cannot be published in peer-reviewed journals
Comprehensive health economic models
Regular models are developed when a key piece of evidence (e.g., landmark RCT) is available

The model is developed according to all international professional standards

Regular models can be published in peer-reviewed journals and presented at conferences

Deliverables include a scientific internal report, a model in MS Excel, a user guide and a manuscript for submission to a peer-reviewed journal
The key steps in the health economic project are outlined below. During each stage of the project, we validate our approach and data selection with you.
Scoping
Understanding the scope of work: the purpose (understand the value proposition, publication, use in reimbursement submissions), target audience, a country in scope, the perspective of the analysis (hospital vs health care system), type of analysis (cost-effectiveness vs cost vs budget impact)
Conceptualizing the model
Developing the conceptual overview of the model: type of the model (Markov model vs decision tree), health states and conditions, principles of progression of patient or disease
Data collection
Collection of the data to inform the model: clinical data (transition probabilities, effectiveness, safety), resource use and cost data, quality of life (utility) data
Development of the model
Building the model in MS Excel, quality checks and external validation to determine the performance of the model
Writing the report
Development of the report or publication using ISPOR Good Practice Guidelines
Technological coverage of our services
We provide services for major types of medical technologies:
Interventional procedures
Non-interventional procedures
In-Vitro diagnostics (IVD) tests
Our team has worked on hundreds of reimbursement/HEOR projects within different clinical and technological areas, including heart valve replacement, minimally invasive and open heart surgery, coronary, cerebral and peripheral stenting, coronary diagnostic and imaging techniques (fractional flow reserve, intravascular ultrasound), coronary, cerebral and peripheral vascular thrombectomy, implantable and extracorporeal ventricular assist devices, clinic- and home-based dialysis, extracorporeal membrane oxygenation, apheresis, obesity surgery, hernia and reconstruction surgery, tissue products and skin reconstruction surgery, negative wound pressure therapy and medical bandages, neurostimulators for different indications, cell therapy, rehabilitation devices, devices for minimally invasive and open spine surgery, embolization procedures, glucose monitoring, use of fusidial markers, radiotherapy, and endoscopy, amongst others.
MTRC in numbers 
An extremely specialised boutique consultancy with a global impact
17
Regular clients from the top 30 med tech companies
36%
Of business comes from Small to Medium-sized Enterprises (SMEs)
Geography of our projects
MTRC is a provider of multi-country European projects. We have worked on the projects in 34 European countries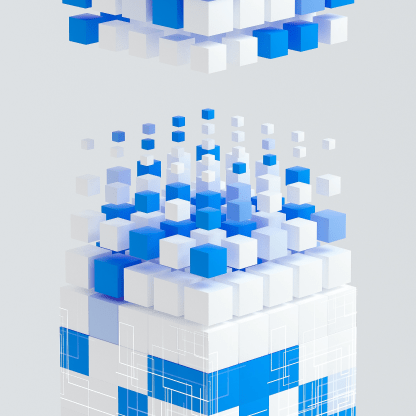 Our timelines support your timelines
The model is delivered timely to support your market access activities
The typical timelines in our proposal are four to five months for early and five to six months for regular health economic models. Usually, it is not possible to shorten the timelines for health economic projects, to ensure that the work is done according to industry standards.