Training in European market access for medical device companies
A short introductory course in market access for Med Tech and in-vitro diagnostic companies on-site by a leading European reimbursement expert
With our help, your team will become confident in the key principles of European market access and health economics to achieve your business goals.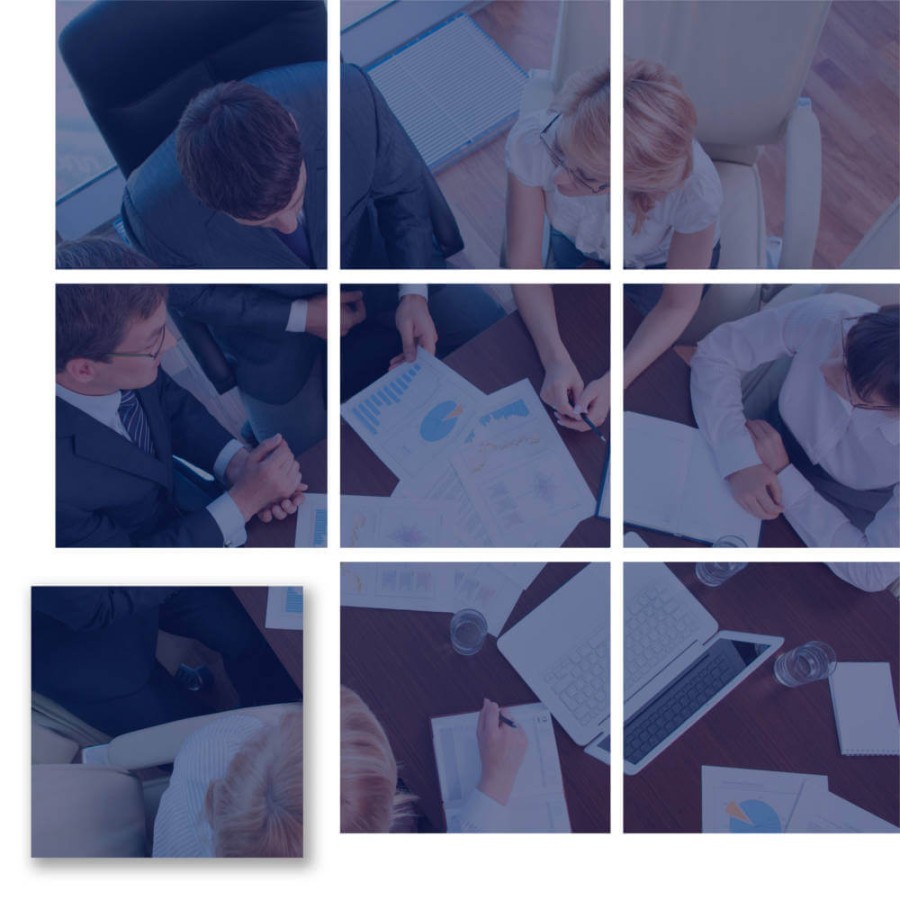 Market access and reimbursement is a complex challenge for Med Tech and in-vitro diagnostic companies. Navigating reimbursement successfully requires coordination between all levels of an organization, including but not limited to marketing, sales and clinical affairs teams. Without an understanding of the core principles of market access, organizations struggle to orient themselves toward important goals that are necessary for achieving sustainable market access.
Market access is also becoming more complex in general. Payment methods are evolving for medical devices, procedures, and diagnostic tests. Clinical evidence and economic data are rapidly becoming vital to achieving reimbursement and funding for medical technologies in Europe. At the same time, the need for demonstrated economic value and the integration of health technology assessments into funding decisions present new challenges for companies that wish to gain access to European markets.
What do we offer?
A comprehensive training course covering the key concepts of market access in Europe
The course is specifically focused on reimbursement for medical devices and in-vitro diagnostics
15 European countries are included in the scope of the course
Duration of course is from 1 hour to 1 day, depending on your needs

The course is conducted either on your site in Europe or in a conference center in Stockholm
Number of participants is unlimited
All participants receive a hard copy of the training materials
Training is conducted by a leading European Med Tech reimbursement expert, Dr. Oleg Borisenko
What topics are covered?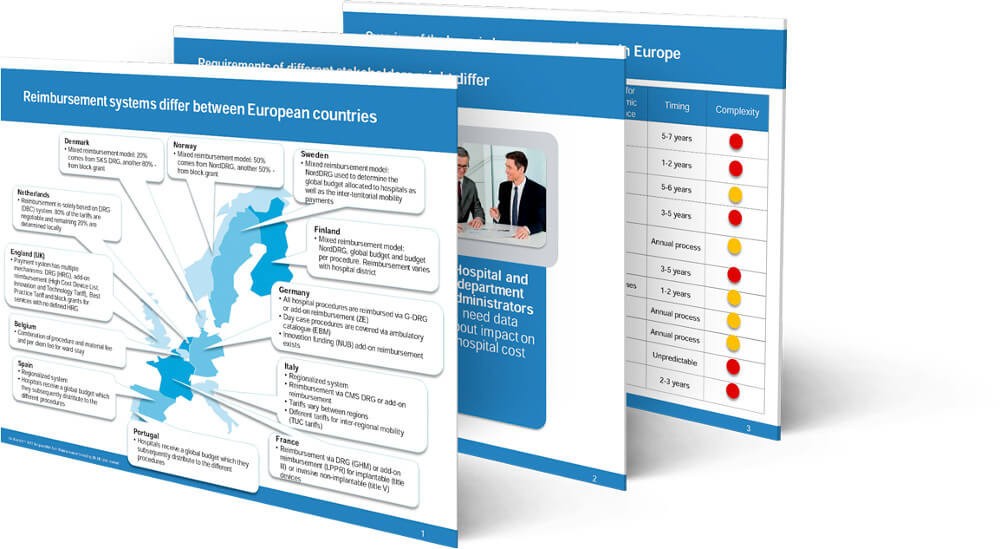 What is market access?
Reimbursement vs. funding
Common payment mechanisms for medical devices, procedures and diagnostic tests
Diagnosis-related groups
Key concepts of health economics
Health technology assessment framework
Typical market access pathways in European countries
Scope of presentation can be adjusted to your needs. Course may include examples of analysis relevant to your portfolio
The price of a training session is 5,000 euros
The price is the same irrespective of the duration of the course or the location of the training. The number of seats is limited to 10. If more than 10 people participate in the seminar, a tariff of 10,000 euros per seminar applies.
The price excludes travel costs and the cost of renting a facility.
Meet the presenter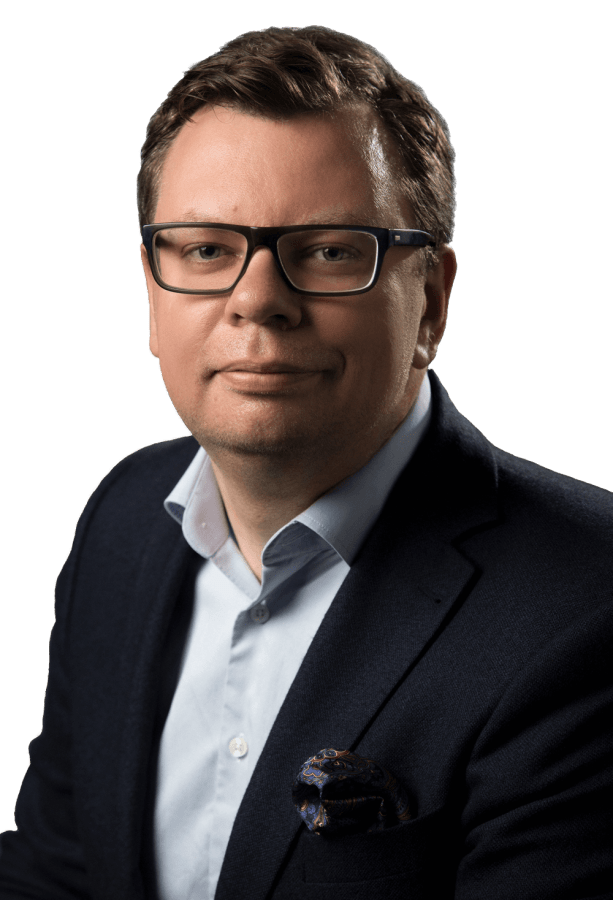 Oleg has eleven years of experience in the field. His previous positions include Director of Market Access and Health Economics at Synergus AB and Executive Director of ISPOR Russia Chapter.
During the course of his professional career, Oleg has supervised hundreds of projects, including reimbursement mappings and strategies, value dossiers, systematic literature reviews, health economic models and within-trial economic evaluations. Oleg has the unique asset of combining high-level understanding of a broad range of topics with in-depth knowledge and hands-on experience of major market access-related activities.
In the past, Oleg was an active contributor to both the Cochrane Acute Respiratory Infections, and Effective Practice and the Organization of Health Care Review Groups. Currently, he is a member of the editorial board of "Journal of Medical Economics" (Informal). Oleg is also an active member of the International Society for Pharmacoeconomics and Outcomes Research (ISPOR), the Patient Classification System International (PCSI) and the Swedish Health Economics Association (SHEA).
Since December 2014, Oleg has also held the position of Affiliated Researcher at the Department of Learning, Informatics, Management and Ethics at the Karolinska Institute in Stockholm, where he is involved in studies aimed at improving the Swedish health care system.
Are you interested in other types of training in market access?
Are you interested in other types of training in market access? We can provide educational webinars, course materials for internal training, and other pedagogical formats using a range of media. Contact us to find an appropriate solution for your needs.