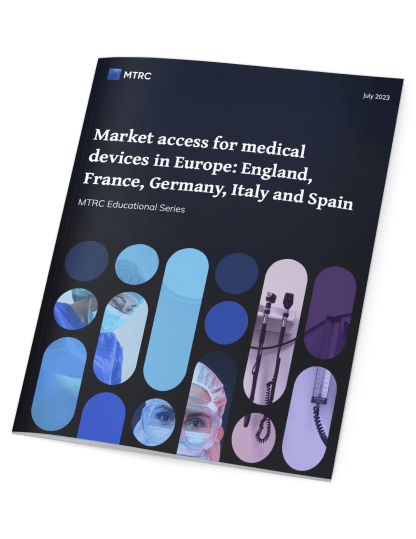 Market access for medical technologies is a challenging field. It includes co-existing frameworks of reimbursement (coding, payment mechanism tariffs), funding (post-reimbursement approval by payers) and health technology assessment (HTA). 
For most of the Med Tech companies, the starting point for understanding the European market is EU5 countries: England, France, Germany, Italy and Spain.
Despite the single similarity of large populations, these countries are organized completely differently from the market access perspective.
On the reimbursement side, England (partly), France, Germany and Italy use a DRG-based reimbursement model, while Spain covers public healthcare services via a global budget model. Funding frameworks exist in England (policies by NHS England and Integrated Care Boards), Germany (Directives of the Federal Joint Committee, G-BA), Italy (coverage for out-patient services in the LEA Catalog) and Spain (coverage in the benefits catalog). HTA framework is incorporated in the reimbursement decision-making in France and Germany, while operating on a stand-alone basis in England, Italy, and Spain.
MTRC developed an analytical White Paper with a summary of key market access elements of EU5 countries, including stakeholders, payment mechanisms, innovative payment schemes, funding, and the role of HTA.
Request analytical White Paper and advance your understanding of European market access for medical devices