MTRC can provide support with the development of both early and core value dossiers. Typically, a dossier is developed from either a global or European perspective.
The challenge that every innovative medical technology company faces, is communicating its value of medical technology to different stakeholders: why is this specific health care problem important (mortality, morbidity, impact on quality of life, cost-of-illness)? What are the current treatment options and what are their limitations? What is the size of the population with high unmet needs? What is the proposed novel solution? Is the treatment/diagnostic option safe and effective? What are the economic consequences to the hospital and health care system? What are the organizational requirements for the introduction of a novel method?
Historically, these questions were answered by separate publications in peer-reviewed journals and marketing materials. However, these publications are typically not comprehensive enough, lacking important information, and are too unstructured to support discussion with various stakeholders including clinicians, reimbursement authorities, and payers.
The modern answer to the challenge of summarizing and presenting the value of technology is the value dossier. A value dossier is a document of a certain structure that summarizes in a comprehensive and unbiased way, all value-related messages for medical technology. The document is also used as a source of information for any reimbursement-related activities: from supporting local business cases to applications to the national Health Technology Assessment (HTA). 
The early value dossier - a relatively short (twenty to twenty-five pages) document, based on a systematic but limited search with a focus on the key messages and data
The core value dossier is a more comprehensive document (typically about  60 to a 100 pages plus supplements) that covers a larger number of topics
What is the typical content of the dossier?
Our approach takes into account EUnetHTA Core HTA model and the format of the typical reimbursement and HTA dossiers in Europe.
Epidemiological analysis to present incidence, prevalence, high-risk groups, mortality, morbidity, impact on quality of life, and cost-of-illness. This section answers the question: why is this specific healthcare problem important?
Current treatment options and unmet need
Current treatment/diagnostic pathways, based on clinical guidelines and surveys of patients and physicians
Review of limitations of existing treatment methods. 
This section answers the questions: what are the current treatment options and what are their limitations?
Presentation of the technology
Technical presentation of the technology in scope, including composition, method of action, description of the procedure, and necessary requirements. This section gives a general overview of the technology
Evidence of the safety and efficacy of the technology, based on the systematic literature review. This section answers the question: is this technology safe and effective?
Analysis of the cost of the procedure and comparative treatments. Cost-effectiveness and budget impact analysis. This section answers the questions: what are the cost implications for this technology? Does it offer value for money? What is the economic impact of the introduction of this technology?
What is the difference between an early and full value dossier?
Early and full value dossiers follow the same principal structure and but there are some differences in the content and process of development.
Early value dossier
Number of sections is limited. The focus is on epidemiology, current treatment options and unmet clinical need, clinical and core economic evidence for a technology

The search is limited to Medline

Only key evidence is presented for each research question 

For the clinical evidence for a target technology, the search covers all published research, but reporting is limited to key studies

The size is limited to between 20 and 25 pages

The cost is significantly lower compared to a full value dossier
Core (full) value dossier
All necessary sections are present, including organisational impact, size of the population, and patient pathways

The search is extended to Medline In-Process, EMBASE, Cochrane Library, and other sources for the target technology

For each research question, several key studies are presented (often offering insights from different locations)

Unlimited size (usually between 60 and a 100 pages)
Technological coverage of our services
We provide services for major types of medical technologies:
Interventional procedures
Non-interventional procedures
In-Vitro diagnostics (IVD) tests
Our team has worked on hundreds of reimbursement/HEOR projects within different clinical and technological areas, including heart valve replacement, minimally invasive and open heart surgery, coronary, cerebral and peripheral stenting, coronary diagnostic and imaging techniques (fractional flow reserve, intravascular ultrasound), coronary, cerebral and peripheral vascular thrombectomy, implantable and extracorporeal ventricular assist devices, clinic- and home-based dialysis, extracorporeal membrane oxygenation, apheresis, obesity surgery, hernia and reconstruction surgery, tissue products and skin reconstruction surgery, negative wound pressure therapy and medical bandages, neurostimulators for different indications, cell therapy, rehabilitation devices, devices for minimally invasive and open spine surgery, embolization procedures, glucose monitoring, use of fusidial markers, radiotherapy, and endoscopy, amongst others.
Global, European 
or country-specific dossiers
Usually, dossiers are developed from a global or European perspective, which means that the selection of epidemiological data, treatment patterns, patient pathways and other data is based primarily on either global or European sources.
Clinical effectiveness data are always based on global evidence.
The scope of the dossier is discussed with the client to adjust the methodological approach. In some cases, MTRC will limit the data to key European markets (e.g., EU5 – France, Germany, Italy, Spain, and the UK). 
Our team can apply our deep knowledge of the requirements of different reimbursement and Health Technology Assessment stakeholders in Europe to ensure that our clients receive a truly useful value dossier. MTRC has worked on reimbursement/HTA submission projects in Belgium, France, Germany, Italy, Norway, the Netherlands, Poland, Russia, Sweden, and the UK.
MTRC in numbers 
An extremely specialised boutique consultancy with a global impact
17
Regular clients from the top 30 med tech companies
14%
Of business comes from Small to Medium-sized Enterprises (SMEs)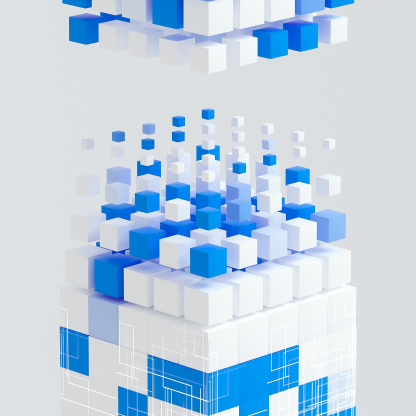 Our timelines support your timelines
The value dossier is delivered timely to support your market access activities.
MTRC proposals typically specify a timeline of five to six months for the development of the full value dossier and up to four months for the early value dossier. In order to ensure that the work is completed according to industry standards, it is usually not possible  to shorten timelines for the development of a value dossier.