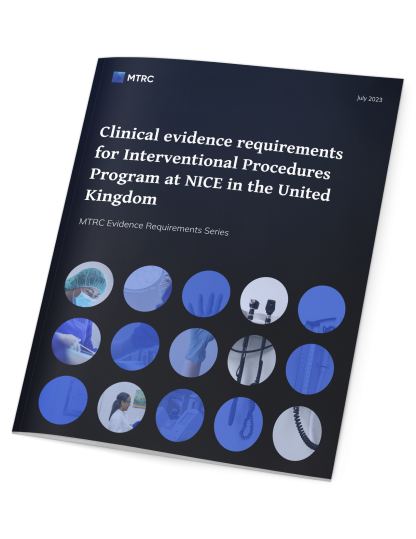 Health technology assessment plays an important role in market access for medical technologies in England. National Institute for Health and Care Excellence (NICE) is the key HTA organization with several programs dedicated to the assessment of medical technologies. One of the key med tech-related programs at NICE is the Interventional Procedures Program.
The evidence requirements in the program are not entirely clear and depend on many factors (population, level of unmet need, level of invasiveness, safety profile, and many others).
In this White Paper, we performed a review of five recent assessments by NICE to present the evidence requirements for medical technologies in this particular HTA program. A review of five cases is followed by recommendations in relation to evidence generation for medical technologies, market access in England, and factors influencing the decision-making of NICE. The analysis was performed in June 2023. 
Request analytical White Paper and advance your understanding of European market access for medical devices